December 14, 2022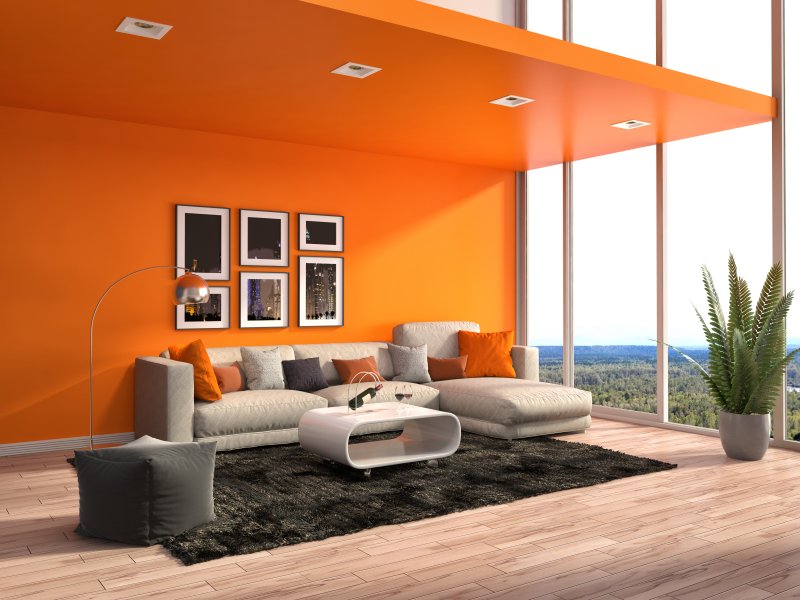 2023 is right around the corner! Do you want to kick off the new year with a new and improved home? You may think that transforming your space will cost lots of time and money, but that doesn't have to be the case. A simple wall paint can dramatically change the look of your home, breathing new life into it. If you want to keep your house looking trendy, you can easily accomplish that by choosing a shade that's projected to be popular in the new year. Read on to learn which colors you'll see in multiple homes next year!
Biome Palette
First on the list is this stunning color palette that represents a renewed interest in the restorative nature of the outdoors. The Biome palette contains soothing natural tones along with darker ones, reflecting that matters are still intense in the world. Here are a few shades it includes:
Urban Bronze – Inspired by the browns of the 1970s, this beautiful shade was voted color of the year for 2021. It works well with darker cabinet colors and alongside metallic shades of sinks, silverware, and kitchen appliances.
Evergreen Fog – A soft gray-green, this is 2022's color of the year. You can find it among the nature- and wellness-minded hues currently surging in popularity.
Mount Etna – This rich blue-green color fits well alongside light or blonde wood-toned cabinets.
Lore Palette
The Lore palette reflects a reverence of artisanal traditional, with colors like:
Toile Red – This ruby red color works well in almost any room, making your home look fiery and passionate.
Wallflower ­– This mauvy color is amethyst-like, exuding notions of joy and optimism.
Blue Peacock – If you want a deep turquoise-y color, this is one to consider! It's incredibly eye-catching, adding color and life to any room.
Serape – Those who want to make an impression should opt for this golden shade. It adds balance to a room while providing more than what meets the eye.
Origin Palette
Your imagination can run wild with the Origin palette! With these color options, you can make your home look vibrant and stunning:
Indigo – This rich, worldly blue shade offers an elevated twist on the primary color. The appeal stretches back through centuries!
Peppery – An orange paint color, this will look stunning in your home by making it look vibrant and bright.
Kale Green – If you want a gorgeous green color that will reenergize your environment, this is the one for you. It works well with trendy design elements like rounded silhouettes, stone-slab tables, and sculptural armchairs.
With these color choices, you can turn your home into one that's trendy and perfect for 2023!
About the Practice
At Platinum Painting of Flower Mound, we want to make homeowners happy by providing quality work. From the consultation to the cleanup after the job, we'll make sure to meet all of your needs every step of the way. If you have any questions about these color choices, don't hesitate to ask. You can get a free estimate via our website or call (214) 304-7133.
Comments Off

on Top Interior Color Trends for 2023
No Comments
No comments yet.
RSS feed for comments on this post.
Sorry, the comment form is closed at this time.