Painting Company – Flower Mound, TX
What Sets Platinum Painting of Arlington Apart From The Rest
Of all the residential painting companies in Flower Mound, what makes Platinum Painting of Flower Mound stand out? Quite a bit! Read on below to learn why we set the standard for excellence across all of North Texas and are the ideal choice for your next home improvement project.
Why Choose Us:
Based in Flower Mound
Insured
Satisfaction Guarantee
Serving All of North Texas
Recognized Local Leader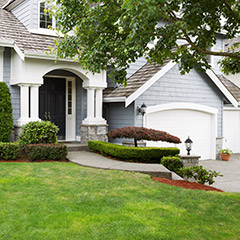 Platinum Painting is owned and led by two North Texas residents, Karl and Marjorie Pickens. Why does this matter? To us, we're not just serving clients, we're helping our friends and neighbors create better homes for themselves and their families, and this matters deeply to us. We aren't some big-box painting company that puts profits over people—we take real pride in our work and customer service. This is why we've won several awards over the years, and after you give us a call and see what we're really about, we're sure you'll know why.
Interior & Exterior Painting Experts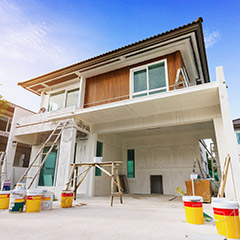 In order to be the best, you have to hire the best, which is why our team is made up of professionals with extensive experience and skill in interior and exterior residential painting. They care about the quality of work they produce and take pride in making our customers happy. Of course, we can do much more than simply paint your house. We can remove wallpaper, make popcorn ceilings disappear, and even refinish cabinets to give your kitchen a beautiful and budget-friendly makeover. Our IdeaGuys will not only give you an accurate estimate, but they'll also share interesting ideas that people seldom think of, helping take your project from good to great to WOW.
We Give Back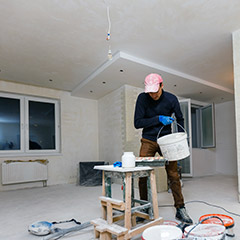 We consider ourselves deeply intertwined with the communities we serve because without them, Platinum Painting wouldn't be here! To give back, we've partnered with organizations like SunShine Spaces, which provides free room makeovers to children battling terminal and long-term illnesses. We also regularly donate to The Wounded Warrior Project and local police departments as a way of saying "Thank You" to the people who protect us both at home and abroad.
Safety & Security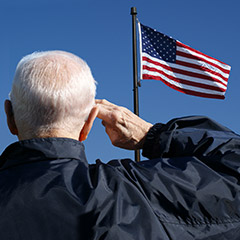 Our industry has no union rules or licensing requirements, but Platinum Painting of Flower Mound is all about accountability, which is why our teams are always fully insured. Because of this, homeowners can feel nice and secure when we're in their houses and just enjoy the work we do.
0% Interest Financing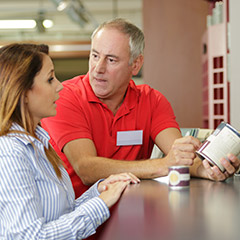 No matter what your dream paint job might be, know that it is achievable within your budget. Through a third-party financing company, our customers can sign up for 0% financing that also has flexible payment scheduling (with approved credit). On top of this, we also understand that some people just need a little help from time to time, and we'll make sure that your project won't turn into any kind of financial situation. Call us today to learn more about our payment options!
Painting Company FAQs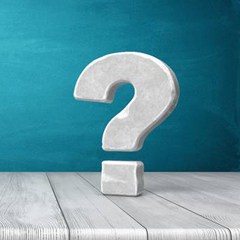 At Platinum Painting of Flower Mound, we realize that choosing a painting service company is an important decision. You have to trust the company and the workers enough to invite them into your home to work around your valuable possessions. We respect your due diligence and want to answer any questions you may have to help you make the right decision. Here are some common, but important, questions that our customers have asked us in the past. We hope they show you just how dedicated we are to ensuring your satisfaction with our work.
How long has your team been with you?
We have some team members who have been with us since the beginning of our company in 2008. When we bring on new talent, we "hire to retire," meaning that we seek and tend to keep them on our team for the long term. As a result, we are very selective about the candidates we consider to work with us. We want to ensure that, in addition to industry knowledge and experience, our team members have three crucial traits:
Integrity
Strong work ethic.
An understanding that they need to continually improve.
Our experienced professionals are hand-picked and committed to delivering beautiful results and customer satisfaction for every project.
Are you insured?
Yes, we are insured. Even though the state of Texas does not have union rules and licensing requirements for the industry, we value the safety and security of all involved in our work. So we have taken these extra steps to give our customers more peace of mind. We feel it is our privilege to work in your home. As a result, our team of dedicated professionals will treat it and your possessions with the utmost care and respect. If you would like to check our insurance documentation, please contact us. We gladly welcome the opportunity to earn your trust and business.
How long have you been in business?
We opened our doors in 2008 in Keller. With years of sales and customer service experience in the furniture business, we—husband-and-wife partners Karl and Marjorie Pickens—found a perfect fit for our skills in the painting industry. We noticed that many residential painting companies didn't provide very many options for homeowners other than paint color. We wanted to change that. With Platinum Painting, customers can have more control over their painting services, including the quality of the materials. Although we have grown over the years to serve homeowners all over North Texas, our commitment to satisfying each individual customer has not changed one bit.
Is there a difference between commercial and residential painters?
Yes, there is. Although both essentially do the same task, commercial and residential painters differ in their specialties. Commercial companies focus on larger jobs for commercial entities, like apartment buildings, stores, and other businesses. At Platinum Painting of Flower Mound, we are experts in enhancing your home. In fact, we have served over 10,000 homes in North Texas! We can paint interior surfaces including walls, fireplaces, bookshelves, cabinets, doors, mantels, crown moldings, and more. For exteriors, we can paint wood, brick, vinyl or aluminum siding, stucco, decks, fences, railings, and so much more. Basically, there is no painting project for your home that we can't do.