February 11, 2021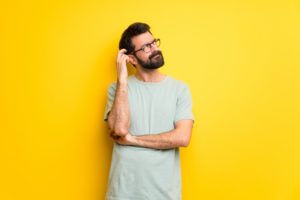 Even though painting your home doesn't sound like a very complicated project to take on, it definitely can be, especially if you've never painted the inside of a home before. Many homeowners bite off more than they can chew due to their lack of experience and know-how, which leads to less-than-ideal results and a waste of money. Read on for five tips on painting your house from professional residential painters who know what they're talking about.
Spend Time Testing Your Color Options
Once you're able to narrow down your color options to just a few, you can go to the paint store to get some samples. It's best to not paint these directly onto your wall, because that could create more work for you down the road. Purchase a dry wall sample and paint your color options on that. Go back to the sample board throughout the day to see what the colors look like with different lighting. This will help you choose the best all-around paint color and sheen that fits the aesthetic you're trying to achieve.
Prepare Your Walls
Many homeowners don't know that they'll need to spend plenty of time preparing their walls before they're able to put a brush to them. You'll need to thoroughly wash and repair your walls to make sure that dirt, scuffs, and dents don't become highlighted once you place the new coat of paint on them. If you don't prepare the surface properly, you'll end up with a DIY, unprofessional paint job and would have wasted your money.
Don't Skimp on Paint Quality
If you decide to save $10 or $20 by getting a lower quality of paint, you'll likely regret it. Name brand, high-quality paints offer the most consistent and professional-looking results. While the bargain may be tempting, it's definitely not worth it.
Get Creative & Have Fun
Don't be hesitant to inject your personality into your painting project! If you have an idea to paint two-tone or monochromatic walls or something else a little funky, test it out and see how you like it. If you hire experts, you can always get them to weigh in with their opinion too. They can also discuss different sheens and color combinations that could make or break your design ideas.
Meticulously Plan Out a Timeline & Don't Rush
The number one mistake that homeowners who do a DIY interior paint job make is rushing through their project. Between preparation, choosing the color, and painting several coats on the wall, this project can take some time to complete. Don't underestimate your timeline and make sure that you don't rush through the paint job, which could leave droplets of paint in places where they don't belong and drip lines on your walls.
With guidance and help from a professional painter, you won't have to take a gamble on whether or not your paintjob will be a complete waste of time and money, because you'll be able to trust that you'll receive the ideal results the first time around.
About Platinum Painting of Flower Mound
At Platinum Painting of Flower Mound, we take pride in never cutting corners and always achieving the best possible results. That's why we offer a satisfaction guarantee for each project that we take on. We're happy to provide homeowners with guidance along the way by offering advice on color combinations, painting designs, and any current trends. For questions or to schedule a free in-home estimate, visit our website or call 214-304-7133.
Comments Off

on 5 Pro Tips on Painting Your House
No Comments
No comments yet.
RSS feed for comments on this post.
Sorry, the comment form is closed at this time.