January 29, 2021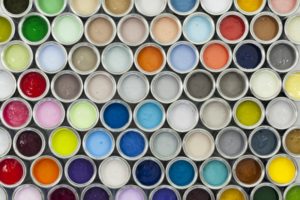 Are you preparing to paint the interior of your home? You probably have your color options narrowed down, but now you need to test them out. If you paint the samples directly onto the wall, it could create more of a hassle and may require you to waste more time cleaning up. Read on to learn some helpful tips and tricks for efficiently testing paint colors so you choose the one that will provide you with results you love.
Don't Paint Samples Directly Onto the Wall
Are you ready to test your top three paint colors that you picked out from the store? Although it may be tempting to take them home and immediately paint them onto your wall, this isn't a good idea because it will ultimately create even more work for you. Once you narrow it down to one sample, you can paint it onto the wall, but if you do all of them, you'll need to sand it down and reapply primer before you can officially start your project.
Wait for the Paint to Dry
Instead of painting directly onto the wall, an even better alternative is to create sample boards from drywall. You can purchase drywall samples from your local home improvement store so that the paint will coat it in the same way as the wall in your home. Although it may be tempting to make the decision right away, it's important to wait until the paint sample has completely dried, because the color can change.
Check the Samples Throughout the Day
It's important to remember that the paint color you choose will look different throughout the day as the natural light hits it from different angles. Depending on your geographical location, your natural lighting could have undertones of blues or grays, which could affect the appearance of your paint color. Throughout the day, go back and check on your sample to see how it looks in natural as well as artificial light to make sure you still like its appearance.
Consider Existing Décor & Lighting
Don't forget that the color of your paint is going to have a lot interacting with it, from natural and artificial lighting to surrounding décor, like artwork and furniture. It's important to keep these additions in mind to make sure you don't pick out a color that would clash with them.
Even though testing your paint colors sounds stressful, it's really not! With the help from your local professional painter and by following these tips, you can ensure that you choose the best color that fits your taste and compliments the rest of your home.
About Platinum Painting of Flower Mound
At Platinum Painting of Flower Mound, our team is passionate about helping homeowners achieve their ideal results, which is why we're happy to help by providing tips and advice on choosing paint colors and sheens. We offer a satisfaction guarantee, and our work is fully bonded and insured for homeowners' peace-of-mind. For questions or to schedule a free estimate, visit our website or call 214-304-7133.
Comments Off

on 4 Tips for Testing Paint Colors
No Comments
No comments yet.
RSS feed for comments on this post.
Sorry, the comment form is closed at this time.